Undespised Youth: What am I doing with my life? →
undespisedyouth: Dear Seniors and Young Adults I write this letter because I understand that this week is stressful and confusing. I know that when the pressure is on to make a decision it is easy to forget what is most important. I will attempt to keep this letter as short as possible because I understand that…
4 tags
Prayer Request
A childhood friend of mine tried to commit suicide twice over the past two days. His best friend recently committed suicide and it was unexpected for everyone. I'm calling him tomorrow so pray that God would open up his heart to see the hope that is in Jesus. Please pray that I would speak by the Spirit and not be misleading in anyway (guy/girl thing… you know).  I don't...
5 tags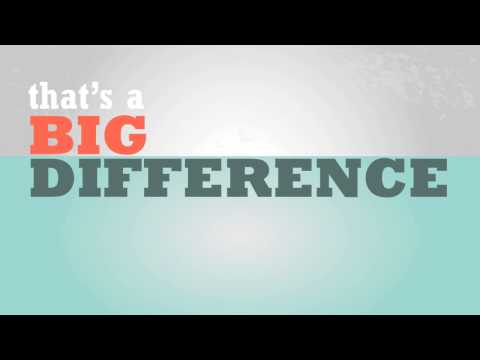 3 tags
Watch
Jesus, Savior, Pilot Me- Bifrost Arts These are the parts of the hymn they used…. So pretty. Jesus, Savior, pilot me Over life's tempestuous sea; Unknown waves before me roll, Hiding rock and treacherous shoal. Chart and compass come from Thee; Jesus, Savior, pilot me. Though the sea be smooth and bright, Sparkling with the stars of night, And my ship's path be ablaze With the light of...
4 tags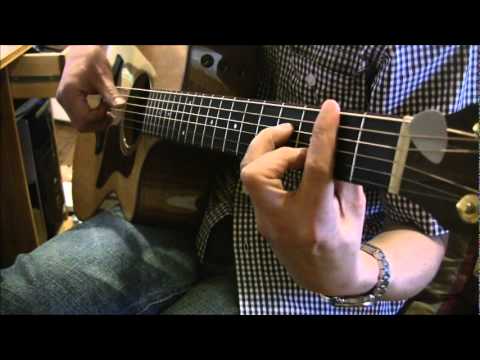 2 tags
Wash me clean In the warm sun dry me Cleanse my...
4 tags
Talks with my grandma
They've gotten better and better since I've started walking with Christ. God has opened up many doors to me being able to minister to her in truth and love. I've messed up and stumbled my words and have tried to impress her with my intelligence (ha) to win her over to Christ, but last night when I was talking to her I just prayed to God to know what to say and He helped me to...
"He does not place desires in your heart without a reason."
– Shal (via rainydaysandblankets) Ehhhhhhh…. not all desires in our hearts are of God. That's where discernment comes in.
"Faith is the art of holding on to things in spite of your changing moods and..."
–  C.S. Lewis  (via withonefootinafairytale)
6 tags
heaven and hell and salvation and...
I need help understanding the concept of unreached people groups going to hell (the one's that have never heard of Jesus). I'm reading "Radical" by David Platt right now, and it's something he heavily focuses on. I just don't understand (nor do I feel like I can accept) God condemning people to eternal hellfire because they've never been given a chance to...
"Many people do, in fact, live this way—on a constant hunt to find their other..."
– Gary Thomas (via anardentaffection) Amen. Good reminder.
4 tags
Verses teaching that Jesus is God.
The gospels don't outright say "Jesus Christ is God". But we can confidently draw that conclusion when spending some time putting the pieces together. One example of the Bible teaching Jesus is God  lies in the fact that he accepted worship. Consider in Matthew: Then Jesus told him, "Go away, Satan! For it is written: Worship the Lord your God, and serve only Him." ...
"Life is too short & God's love is too big for you to rationalize holding..."
– Ian (via youareabeautifulwoman)
3 tags
1 tag
"Set me as a seal upon your heart, as a seal upon your arm, for love is as..."
– Song of Solomon 8:6-7 A passage about human love. (via thelachster)
4 tags
"Every time someone does you wrong, always, always, always stop to consider the..."
– (via thelachster)
I hate doing all of this financial aid stuff. I feel overwhelmed and unproductive. There's a very bright side to all of this… Help me to focus on that, Lord.
2 tags
"He who trusts in his own heart is a fool, But...
3 tags
A short testimony.
I only had 2,000 characters to work with for a scholarship essay. Here's a not-so-in-depth story of how God saved me. (there's big words, I normally don't talk like that).  I was a girl wrapped in cashmere ribbon, satin bows, and badges. The people around me saw me as amiable and studious. However, when I looked down, I saw what my garments were really made of. I was wrapped in...
2 tags
"Plans fail when there is no counsel, but with...
5 tags
The Pebbles.
"There is an ancient story out of the Middle East which tells of three merchants crossing the desert. They were traveling at night in the darkness to avoid the heat of the day. As they were crossing over a dry creek bed, a loud attention-demanding voice out of the darkness commanded them to stop. They were then ordered to get down off there camels, stoop down and pick up pebbles from the creek...
It's been a lovely day. The air is crisp and the sun is out. I was able to play with my brother and decorate his clubhouse with him a little bit. I really love the breeze. When I was driving home from the store today, the breeze swept up some dried leaves and blew them in circles in front of my car. I like things like that. I just got finished reading Acts 2:44-47. It's describes the lifestyle of...
"We are liberated to love freely because we have been loved freely."
– Francis Chan (via julesblog94)
3 tags
O Lord, You are close.
"Indeed, the Lord's hand is not too short to save, and His ear is not too deaf to hear. But your iniquities have built barriers between you and your God, and your sins have made Him hide His face from you so that He does not listen." Isaiah 59:1-2 Lord God, You are mighty and strong. Your reach is boundless and You hear our heart's cry.  "God presented Him as a...
"Come boldly, O believer, for despite the whisperings of the enemy and the..."
– Charles Spurgeon (via made-alive-in-christ)
4 tags
To the kids who are Christian and single
Hey, I'm one of them. I have a few things to say about your poor disposition that can be wrapped up in two words: Be thankful. Seriously, you should be. It's taken me a while to realize what a blessing singleness is, but here, I will give you a few reasons about why you should be thankful that you are single: 1) Be thankful you do not have to tend to a family and/or...
5 tags
Christian Mysticism
Biblical perspective on it, anyone?
1 tag
"Let no unwholesome word proceed from your mouth,...
"unwholesome"= (sapro/v) rotten, putrefied corrupted by one and no longer fit for use, worn out of poor quality, bad, unfit for use, worthless "edification"= (oiÎkodomh/) (the act of) building, building up metaph. edifying, edification the act of one who promotes another's growth in Christian wisdom, piety, happiness, holiness "grace"= (xa/riv) ...
2 tags
Interesting answers to questions about Christmas.
There's a couple points you may want to look into more, but the straightforwardness of these answers is great. 1) Do some Christian Traditions have pagan origins? 2) Is it wrong to say "Xmas" instead of "Christmas"? 3) Should we have a Christmas tree?
6 tags
"THE WILL OF GOD" by preceptaustin →
C'mon, everyone wants to know what God's will is for their life, right?  It's a little long, but don't let that stop you :)
"But with me it is a very small thing that I...
I place no judgement on myself, so why would I place judgement on other people? Thank you, Lord. You are the righteous judge!
I love to see that after I've been gone from Tumblr for a while, the people I'm following are still walking with Christ. I wasn't expecting anything less, I just love being reminded how God never stops working in us, whether it's publicized or not!
2 tags
"The plans of the diligent lead surely to...
Diligence: careful and persistent work of effort Hastiness: work done with excessive speed or urgency
"Jesus, be endless praise to thee,  Whose boundless mercy hath for me- For me a full atonement made, An everlasting ransom paid." -Count Nikolaus Ludwig Von Zinzendorf (1739)
4 tags
Being a teacher
"Now an angel of the Lord said to Philip, 'Rise and go toward the south to the road that goes down from Jerusalem to Gaza.' This is a desert place. And he rose and went. And there was an Ethiopian, a eunuch, a court official of Candace, queen of the Ethiopians, who was in charge of all her treasure. He had come to Jerusalem to worship and was returning, seated in his chariot,...
1 tag
Maybe this point is vague, but the Bible never promises we will understand everything about God. Lately, I've been troubling over God's triune nature. It's a complete paradox that cannot be fully grasped, yet maybe that's what makes it so beautiful. I have difficulty at times believing in something I don't wholeheartedly understand, but at least I'm not...
I'm trying to get some ideas about what I'm going to do after HSE. Bible college? A university? I want to be involved in youth ministry, but sometimes I question that desire. I really want to learn… I thirst for knowledge. But I don't want to pay a bunch of money just to puff myself up. Well, I'm definitely not planning on working at Albertsons for the rest of my...